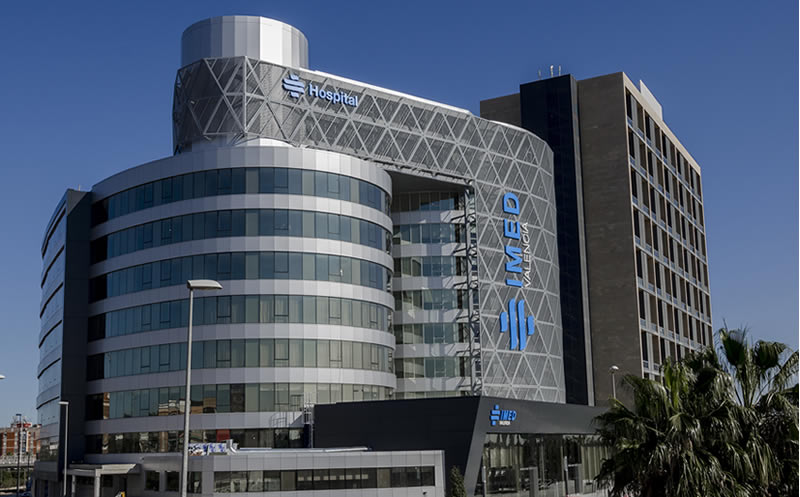 The new private Hospital IMED Valencia is located in the beginning of the track of Ademuz on the town of Burjassot. IMED Valencia is a general hospital with all the medical specialties. It has 24h emergency service, ICU (including neonatal and pediatric ICU), an area of advanced imaging diagnosis and medical and surgical specialties that offer the most innovating diagnosis techniques. The hospital has 185 individual rooms, more than 100 offices for outpatients consultations and 15 operating rooms.
The IMED Valencia hospital is settled on the junction of the V-35 and the Ronda Norte, where it gives service to the town of Burjassot and the north east area of Valencia. The Hospital is a unique standing building, provided with sustainable technology and environmental certification.
The final area has a constructed surface of 37.000m2, with 185 individual rooms, 22 of them are suites, divided in 8 hospitalization units with the last facilities and the highest standards of quality and confort for the patient.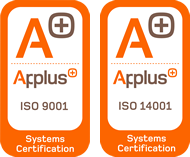 Moreover, the hospital has 15 Intensive Care Units, Neonatal and Pediatric Intensive Care unit, Emergency service and Pediatric Emergency service. Among the main services and assistance units of the center, it has more than 100 offices for Outpatients Clinic, Laboratory Service, Phisiotherapy and Rehabilitation Unit, Oncology Unit, X-Ray Service, 15 General Operating Roooms, 2 Delivery Rooms, 4 Dilatation Rooms and 1 Interventionism Room too.