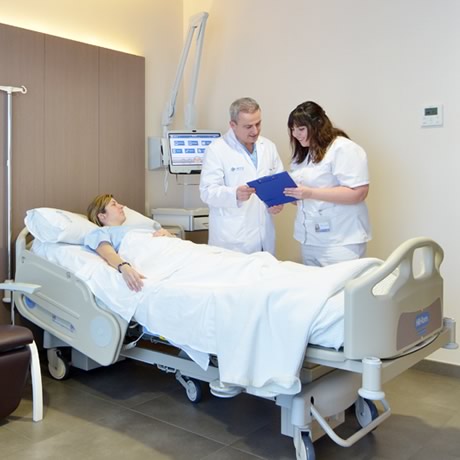 IMED Valencia Hospital comprises of 185 individual rooms (22 of which are suites). All rooms in IMED Valencia are individual and each one includes:
Sofa-bed for a relative
Writing desk
A fully equipped bathroom with an open shower
TV
Air conditioning
Oxygen and vacuum supply
Two multimedia screens.
Medical Pad
The MedicalPad, can be operated from the bed ensuring that every patient can communicate with the nurses' station as well as having direct access to internet, social websites, TV, a list of movies, video calls and a menu selection according to individualised prescribed diets. The MedicalPad further allows the doctors and nurses to have instant access to the patients medical history from their bed as well as the ability to connect to the various medical devices throughout the Hospital.