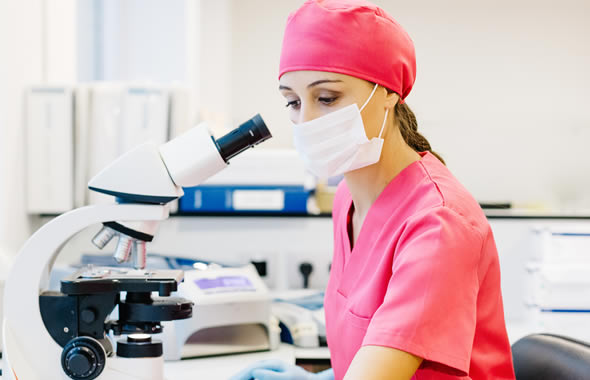 In the laboratory are centralized the following activities:
Hematological analysis with cellular population counters and blood clotting.
Two biochemical analyzers allowing to find both most common findings in clinical practice as the one called special determinations (less frequent biochemical, hormonal determinations,  serology, antibodies etc…)
The Clinical Analysis Laboratory includes a Microbiological Unit in which samples, cultures and germ identifications are processed.
The Hospital has a Blood Bank.
Staff assigned to the Unit, make possible sample processing all over 24 hours per day. Samples are processed at indication time trough a bidirectional computerized CPG (Clinical  Manager Requests) system which allows the execution of the request and follows its processing in real time, until the results are produced and validated by the physician in charge.